Men Are At a Greater Risk For Sleep Apnea
Men have an increased risk of developing sleep apnea. This means it is very important for all you men out there to seek diagnosis and treatment immediately. Speak with Dr. Sunita Merriman about sleep apnea today, even if it is just a precaution. To further emphasize the importance of seeking a diagnosis and treatment of Read more…
Sleep Apnea is Linked to Worsening Health Conditions
Untreated sleep apnea is dangerous because it can lead to a variety of comorbidities that include a number of health conditions. From increased risk of cardiovascular disease to diabetes, comorbidities of sleep apnea should not be ignored. Here are a few health conditions that are closely connected to sleep apnea that are nothing to be Read more…
The Size of Your Neck Does Matter in Sleep Apnea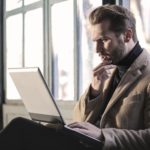 I'm sure you're thinking, "wait, what? My neck size? Yes, absolutely. While it may not be known by everyone, neck size plays a pivotal role in the development of sleep apnea. So, why might your neck size increase your risk of having sleep apnea? Let's find out. It can lead to obesity As an individual Read more…
What is the Difference Between Sleep Apnea in Men and Women?
While symptoms of sleep apnea appear to be different in men than women, it is still a condition that is associated with equally serious health consequences for everyone. In a study conducted by UCLA, women were less likely than men to be diagnosed with obstructive sleep apnea (OSA). It also found that women with sleep Read more…
What You Need To Know About Sleep Apnea
You might have heard it before, "Bill you snore like a freight train!" or "Karen, I can hear you across the house!" Snoring loudly can lead to bad jokes and middle of the night elbow jabs, but it is not a laughing matter. Loud, disruptive snoring may strain relationships, but it might also signal obstructive Read more…
Are You at Risk for Sleep Apnea?
Have you ever wondered if you are at risk for sleep apnea? During your search through the internet, you might have read that sleep apnea is a deadly disease, but highly preventable with proper treatment. This is true. As you know, obstructive sleep apnea occurs when breathing pathways through the mouth, nose or throat are Read more…
The Benefits of Sleep Apnea Treatment
Treatment of sleep apnea obviously has its benefits for simply treatment sleep apnea. However, did you know sleep apnea treatment can also provide other benefits? It does! While the reasons for treating sleep apnea are endless, we have a couple more to add to that list. Here are two more reasons why treatment for sleep Read more…
5 Sleep Apnea Myths and Facts
Have you found that you are tired during the day, but are getting the recommended amount of sleep each night? If so, you could be suffering from sleep apnea, which is a common disorder that causes frequent disruptions in your breathing, or shallow breaths while you sleep. These pauses can last from a few seconds Read more…
Your Dentist Can Treat Sleep Apnea Too
To continue to provide you with the best care possible, Dr. Sunita Merriman has completed continuing education in dental sleep medicine. This mean, if you suffer from sleep apnea, she can help! From snoring to pauses in breathing, sleep apnea is not a disorder we should ignore. In fact, proper treatment is needed immediately. As Read more…